MARKETING STRATEGY
MARKETING APPROACH
At SMASH we help our clients achieve consistent results by applying a holistic strategy- balancing out all of the elements of marketing perfectly. Our team knows how to generate near term results and attain consistent growth!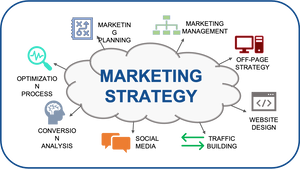 Testimonials
Mario with SMASH helped us double our online sales in less than a year- He has a highly talented team with a ton of marketing experience behind him!

Izzy - Renovate for Less
Deep insight and solid experience. Omar helped us understand the competitive landscape and dominate.

Esmeralda - RenoPros Atlanta
We owe these guys much of our success. We would be lost without them. Sam & Mario have basically become our Marketing dept.

Nathan - Ethan Roth Vanities
Our Technology Solutions
Mobile App Development
In addition to our Marketing services, we have a technology team that not only helps with HTML and web-development, but allows us to build custom apps for our clients. This allows us to help our clients with marketing, process improvement, and other business operations tools.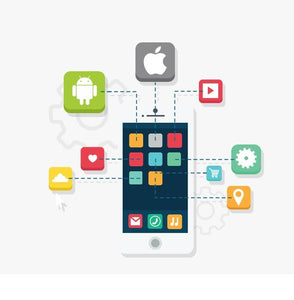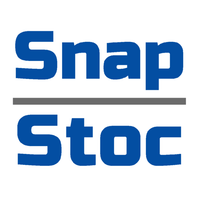 SnapStoc for Shopify
SnapStoc helps retailers with physical inventory add products to Shopify websites quickly, accurately, and efficiently! With the scan of a barcode, our app auto populates your new product file instantly with product information and auto downloads stock photos from the cloud. From there, you just add key information like quantity on hand, price, weight, category, tags – and viola you hit post product to Shopify!  With the SnapStoc app, you don't have to scour the internet looking up pricing, the app presents you with whatever pricing information is available via the UPC cloud database. What used to take 6-10 minutes now only takes 30 – 45 seconds…
Watch Demo: SnapStoc Demo Video
SMASH Price Finder
Our SMASH Price Finder helps buyers make better decision when they are shopping. Never overpay again with this amazing barcode scanning tool from SMASH Inventory Solutions! With this versatile and user-friendly tool, you are able to easily find stores near you with the product in stock and at the lowest price. With this smart ShopSavvy like shopping assistant app, you will be able to get pricing on products sold at retail outlets such as Home Depot, Lowes, Walmart, Target, Kohls, as well as online listings.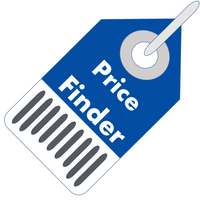 SMASH Inventory & Marketing Solutions
About Smash
Our Atlanta based team is made up of marketers, entrepreneurs, and technology experts who came together with a strong mission to improve broken and tedious processes by creating intuitive and easy to use technology solutions. Our main focus is in the retail/distribution/services spaces helping both consumers and businesses with marketing management services and process improvement solutions. We came together in 2017 with a simple goal - how do we take the boring and inefficient marketing, inventory, and process tasks. From there, we created a suite of services and solutions to help our clients grow, streamline, and scale their businesses.
Our Marketing team focuses on 3 main areas- PPC (Pay Per Click Management), SEO (Search Engine Optimization), SMM (Social Media Marketing), and Ad creative services. Our team works with our clients management teams to understand business objectives and to create an effective marketing strategy tailored to each client's specific objectives.
Over the years we have created effective mobile apps for our clients. One of our most useful apps for businesses with large inventories is the SnapStoc app. The SnapStoc mobile app leverages Scan to Integrated Form Technology to prefill data on our in app Shopify product add form. Moreover, leveraging deep integrations with third party databases, we have created a market offers dashboard to help our clients make on the spot pricing decisions for their product listing for their Shopify web store. As we were developing SnapStoc, we decided to leverage our price grabbing integration work to create SMASH - Price Finder.
The Price Finder mobile app allows our users to shopsavvy by giving them a tool that is a price checker barcode scanner. This tool ensures that our user is making the best decision when purchasing a product. In addition to our intuitive market offers dashboard, we allow our users to leverage an in-app google query for the product in hand. as well as, an Amazon Market in-app query for the product that is scanned. In order to give our clients control over products they want to buy at a later date from a different vendor, we added a save product function to make the app robust and super useful!
If you are trying to get your business to grow faster, break out of your current ceiling, or just looking for keen marketing insights, please reach out to us today. Our team of marketing and technology experts can help you with Marketing, Process Improvement, and technology solutions. We have deep expertise in PPC, SEO, SEM, and Social Media Marketing. We would love to set up a FREE consultation to understand your business objectives and to propose a tailored strategic path forward!